Rs. 6,341,900
(Ex works)
get an official quote
Visit the machine
Do you have further questions? Contact us.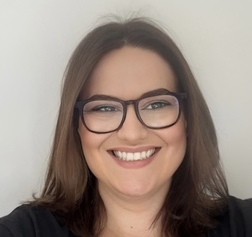 Chloé Martin
+33 7 86 98 48 01
c.martin@gindumac.com

Click to chat on WhatsApp
HAAS DT-1 Vertical Machining center
Show in original language
This HAAS DT-1 Vertical Machining center was manufactured in the year 2018 in Germany and has 3179 production hours. It is equipped with a HAAS control unit and has 5 axis. The machine has a spindle speed of 15000 rpm.
Overview
brand: HAAS
year: 2018
MODEL: DT-1
production hours: 3179
application type: Milling
Location: Netherlands
machine type: Machining centers (vertical)
availability: 01 01 2024
control unit brand: HAAS
GINDUMAC ID: NL-MIL-HAA-2018-00001
Technical Information
Main drive
Spindle speed range: 150000 1/MIN
Tool taper: BT-30
Number of axis: 5
Additional Information
Machine Benefits

Technical Machine Benefits:

- 21 tool warehouse
- 20 bar cooling through the spindle / through-spindle coolant ready + through spindle coolant (tsc)
- Air through the spindle (through tool airblast (tab)
- 4th and 5th axis drive
- Wireless intiuitive probe system
- Programmable coolant nozzle
- Chip auger / chip conveyor
- Haas connect
- Dwo/tcpc (dynamic work offsets and tool center point control)
- High speed machining option

Qualitative Machine Benefits:

- Visual programming system
- Automatic door (delivered by gibas)

Extra information

- Optional for additional € 56.000: G_Loader10E series 10 KG 1300mm reach Repeat accuracy of the robot +/- 0.05mm 6 axles Clamping installation including various jaws and grippers for different shapes, such as round products Various grid plates Grid table on wheels. Robot, controller, touchscreen control unit and the cables between them • Software (GUI) • Table with storage space for the controller and a mounting point for the touchscreen • Positioning system for products (incl. warehouse for product carriers) • 1 double pneumatic gripper • Tool nose camera from Robotiq, for 2D product recognition and random picking • Blow-off unit (incl. valve) • Compressed air treatment unit • Signal tower • Position triangle products, with product presence sensorVision system - • Interfacing and automating existing door: Complete clamp centering clamping system SMW car block with various jaws.
*There may be differences between the data shown and the actual values, this should be confirmed by the sales representative.
Your account manager:
Chloé Martin
Chloé Martin is one of our used machinery trading experts and will be your direct contact for any further questions on the machine. Feel free to contact him/her.
Payment Terms
Payment in advance