Rs. 8,878,450
(Ex works)
get an official quote
Visit the machine
Do you have further questions? Contact us.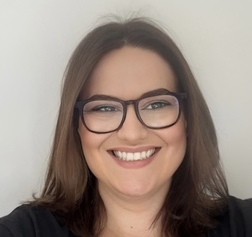 Chloé Martin
+33 7 86 98 48 01
c.martin@gindumac.com

Click to chat on WhatsApp
Quaser HX404 Horizontal Machining center
Show in original language
This Quaser HX404 Horizontal Machining center was manufactured in the year 2016 in Taiwan. It is equipped with a Fanuc 31 LB control unit. The machine has a spindle speed of 15000 rpm.
Overview
brand: Quaser
year: 2016
MODEL: HX404
application type: Milling
Location: Germany
machine type: Machining centers (horizontal)
availability: Immediately
control unit brand: FANUC
GINDUMAC ID: DE-MIL-QUA-2016-00001
Technical Information
General Data
Measurements width: 2365 mm
Measurements depth: 4915 mm
Measurements height: 2895 mm
Machine weight: 10500 kg
Control Unit
Brand: FANUC
Model: 31 LB
Main drive
Spindle speed range: 15000 1/MIN
Spindle motor power: 26 kW
Movement
X-AXIS Movement: 560 mm
Y-AXIS Movement: 640 mm
Z-AXIS Movement: 640 mm
B-AXIS Movement: 360º MM
Tools
Type of tool holder: BT 40
Additional equipment
- pallet is included
- No zero point clamping systems included
- 1x hydraulic power unit (motor)
Additional Information
Machine Benefits

Technical Machine Benefits:

- Number of tool magazine positions 60
- Tool changing time [sec] 1. 4 max. Tool diameter [mm] 76 max. Tool diameter with free adjacent space [mm 125 tool length max. [mm] 350 tool weight max. [kg] 7
- Coolant system
- Volume of coolant tank [l] 650 internal coolant supply pressure [bar] 20 internal coolant supply [l/min] 25 jet cooling pressure [bar] 3 jet cooling [l/min] 60 chip flushing pressure [bar] 1. 5 chip flushing [l/min] 25 coolant spray gun yes
- Heat compensation
- Temperature-controlled oil cooling system for main spindle yes cooled ball screws
- Lectrical connected load: 41 kva
- Required pneumatic connection [bar] 6 hydraulic unit yes hydraulic oil tank [l] 200
- Pallet size: 400 x 400 mm

Qualitative Machine Benefits:

- Maximum swing diameter: 630 mm
- Pallet change time: 5,5 s
- Maximum loading weight: 400 kg
- Maximum height on pallet: 900 mm
- Main spindle torque max. [nm]: 177
- Tool holding system: bt40fc
*There may be differences between the data shown and the actual values, this should be confirmed by the sales representative.
Your account manager:
Chloé Martin
Chloé Martin is one of our used machinery trading experts and will be your direct contact for any further questions on the machine. Feel free to contact him/her.
Payment Terms
Payment in advance