Do you have further questions? Contact us.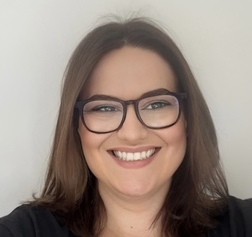 Chloé Martin
+33 7 86 98 48 01
c.martin@gindumac.com

Click to chat on WhatsApp
Trotec SP1500 Laser cutting machine
Show in original language
This Trotec SP1500 Laser cutting machine was made in the year 2016 in Austria and has 5637 hours of which 2644 are laser hours. It is equipped with a Trotec control unit. The machine has a laser power of 200W and a working area of 1500 x 1250 mm. The machine is in good condition, ready for tests and full documentation is available.
Overview
brand: Trotec
year: 2016
MODEL: SP1500
production hours: 5637
application type: Laser Cutting
Location: Poland
machine type: Laser Cutting Machines (CO2)
availability: Sold
control unit brand: Trotec
GINDUMAC ID: PL-LAS-TRO-2016-00001
Technical Information
General Data
Measurements width: 2830 mm
Measurements depth: 2040 mm
Measurements height: 1293 mm
Machine weight: 1300 kg
Main drive
Laserpower: 0,2kW
Laser type: SYNRAD FSF201SC CO2 RF
Additional Information
Machine Benefits

Technical Machine Benefits:

- Lens 2. 5" – new
- Working area 1500 x 1250 mm
- Loading area 1700 x 1600 mm
- Max. Height of work piece: 40 / 53 / 75 mm (3 worktable levels) and 185 mm with table removed
- Work piece table cutting table with removable slats
- Max. Processing speed 1,65 m/s
- Acceleration 9,55 m/s²
- Motors brushless dc servo motors
- Position sensor incremental encoder
- Optical elements lens and all mirrors air-flushed

Qualitative Machine Benefits:

- Repeatability <± 30 µm across the entire working area
- Addressable accuracy 3 µm
- Exhaust travelling and table exhaust
- Software jobcontrol expert + trocam basic
- Interface usb for connection with control pc
- External cooling
- The machine is in good condition and ready for tests
- Full documentation available
*There may be differences between the data shown and the actual values, this should be confirmed by the sales representative.
Your account manager:
Chloé Martin
Chloé Martin is one of our used machinery trading experts and will be your direct contact for any further questions on the machine. Feel free to contact him/her.
Payment Terms
Payment in advance
Products related to Trotec SP1500