Rs. 3,421,200
(Ex works)
get an official quote
Visit the machine
Do you have further questions? Contact us.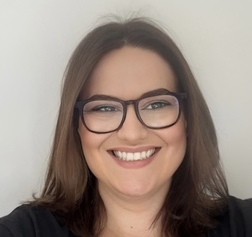 Chloé Martin
+33 7 86 98 48 01
c.martin@gindumac.com

Click to chat on WhatsApp
Show in original language
This Takisawa EX-110 Lathe was made in 2005 in Taiwan. It is equipped with a Fanuc 21I-TB control unit and has 2 axis. The machine has a spindle speed of 3500 rpm.
Overview
brand: Takisawa
year: 2005
MODEL: EX-110
application type: Turning
Location: Spain
machine type: Lathe
availability: Immediately
control unit brand: Fanuc
GINDUMAC ID: ES-TUR-TAK-2005-00001
Technical Information
General Data
Measurements width: 2795 mm
Measurements depth: 1702 mm
Measurements height: 1803 mm
Machine weight: 5010 kg
Control Unit
Brand: Fanuc
Model: 21I-TB
Main drive
Spindle speed range: 3500 1/MIN
Number of axis: 2
Workpiece
Workpiece x: 216 mm
Workpiece z: 711 mm
Additional Information
Machine Benefits

Technical Machine Benefits:

- Max. Turning length: 711 mm
- Max. Turning diameter: 400 mm
- Diameter allowed on trolley: 400 mm
- Length between centres: 645 mm
- Replaced guideways and runners on x,z-axis
- Repaired change of ranges

Qualitative Machine Benefits:

- Good condition
- Fully revised
*There may be differences between the data shown and the actual values, this should be confirmed by the sales representative.
Your account manager:
Chloé Martin
Chloé Martin is one of our used machinery trading experts and will be your direct contact for any further questions on the machine. Feel free to contact him/her.
Payment Terms
Payment in advance