Schaudt Mikrosa Kronos S250
Schaudt Mikrosa - Kronos S250
2012
Rs. 21,973,350
(Ex works)
get an official quote
Visit the machine
Do you have further questions? Contact us.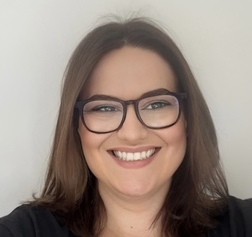 Chloé Martin
+33 7 86 98 48 01
c.martin@gindumac.com

Click to chat on WhatsApp
Schaudt Mikrosa Kronos S250 Grinding machine
Show in original language
This Schaudt Mikrosa Kronos S250 Grinding machine was made in 2012 in Germany. It is equipped with a Siemens Sinumerik 840D control unit and has 5 axis. The machine has a spindle speed range of 80 m/s.
Overview
brand: Schaudt Mikrosa
year: 2012
MODEL: Kronos S250
application type: Grinding
Location: Ireland
machine type: Grinding machines
availability: Immediately
control unit brand: Siemens
GINDUMAC ID: IE-GRI-SCH-2012-00001
Technical Information
General Data
Measurements width: 6500 mm
Measurements depth: 4600 mm
Measurements height: 2232 mm
Machine weight: 8800 kg
Control Unit
Brand: Siemens
Model: Sinumerik 840D
CNC main language: English
CNC language customizable: Yes
Main drive
Spindle speed range: 80 1/MIN
Number of axis: 5
Workpiece
Workpiece drm: 1.5 - 35mm
Workpiece x: 245 mm
Media
Main electronic connection: 400 V
Oil water separator: Yes
Internal cooling: Yes
Additional equipment
- Pak Automation/Kawasaki Loading/Unloading Robotic System
- Tyco Fire Suppression System
- Chiller
- LTA Oil Mist Extraction
- HKS Coolant Filtration System
- Various Grinding Wheels
- Grinding Wheel Stands
Additional Information
Machine history

End product: Medical device pins
Industries: Medical device

Machine Benefits

Technical Machine Benefits:

- Ideal machine for plunge or throughfeed grinding of small diameter production parts

Qualitative Machine Benefits:
*There may be differences between the data shown and the actual values, this should be confirmed by the sales representative.
Your account manager:
Chloé Martin
Chloé Martin is one of our used machinery trading experts and will be your direct contact for any further questions on the machine. Feel free to contact him/her.
Payment Terms
Payment in advance
Products related to Schaudt Mikrosa Kronos S250