MORI SEIKI - NLX2500Y-700
2013
Sold
Do you have further questions? Contact us.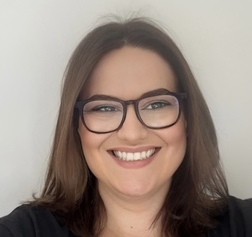 Chloé Martin
+33 7 86 98 48 01
c.martin@gindumac.com

Click to chat on WhatsApp
Mori Seiki NLX2500Y-700 Lathe
Show in original language
This Mori Seiki NLX2500Y-700 Lathe was manufactured in the year 2013 in Japan and has 12718 operating hours, and 10228 cutting hours. It is equipped with a DMG MORI M730BM control unit and has 5 axis. The machine has a spindle speed of 4000 rpm.
Overview
brand: MORI SEIKI
year: 2013
MODEL: NLX2500Y-700
production hours: 12718
application type: Turning
Location: United Kingdom
machine type: Lathe
availability: Sold
control unit brand: DMG Mori
GINDUMAC ID: GB-TUR-MOR-2013-00002
Technical Information
General Data
Measurements width: 3994 mm
Measurements depth: 3056 mm
Measurements height: 2187 mm
Machine weight: 6140 kg
Control Unit
Brand: DMG Mori
Model: M730BM
Main drive
Number of spindles: 1
Spindle speed range: 4000 1/MIN
Number of axis: 5
Movement
X-AXIS Movement: 260 mm
Y-AXIS Movement: +/- 50 mm
Z-AXIS Movement: 795 mm
Additional Information
Machine Benefits

Technical Machine Benefits:

- Swing over bed 920 mm
- Swing over the cross-slide 742 mm
- Maximum cutting diameter :366 mm
- "maximum cutting length: 705 mm
- Bar capacity: 80mm
- Spindle motor power: 18. 5/15kw
- Milling motor power: 5. 5kw, speed 10000 rpm
- Rapid feedrates: xyz: 30 x 10 x 30m/minute
- Tool setter, parts catcher, swarf conveyor
- 3 jaw chuck, interlocked guards, low volt light
*There may be differences between the data shown and the actual values, this should be confirmed by the sales representative.
Your account manager:
Chloé Martin
Chloé Martin is one of our used machinery trading experts and will be your direct contact for any further questions on the machine. Feel free to contact him/her.
Payment Terms
Payment in advance