Rs. 4,306,800
(Ex works)
get an official quote
Visit the machine
Do you have further questions? Contact us.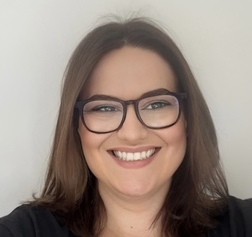 Chloé Martin
+33 7 86 98 48 01
c.martin@gindumac.com

Click to chat on WhatsApp
Mazak VTC200C-II Vertical Machining center
Show in original language
This Mazak VTC200C-II Vertical Machining center was manufactured in the year 2008 in United Kingdom. It is equipped with a Mazatrol PC FUSION 640M control unit.
Overview
brand: Mazak
year: 2008
MODEL: VTC200C-II
application type: Milling
Location: Germany
machine type: Machining centers (vertical)
availability: 01 11 2023
control unit brand: Mazatrol PC FUSION
GINDUMAC ID: DE-MIL-MAZ-2008-00002
Technical Information
Control Unit
Brand: Mazatrol PC FUSION
Model: 640M
Movement
X-AXIS Movement: 1660 mm
Y-AXIS Movement: 510 mm
Z-AXIS Movement: 510 mm
Table
Outer length: 510 mm
Outer width: 2000 mm
Additional Information
Machine Benefits

Technical Machine Benefits:

- Adaptive feed control (afc)
- Tool breakage monitoring (tbr)
- Tool life monitoring and replacement tool call (tlm)
- Flood cooling
- Cooling by spindle system
- Tool length measuring device
- 1 set of manuals
- High pressure cooling through the spindle, pressure at the pump approx. 15bar
- Mayfran chip conveyor, hinged belt version
- Mazak monitoring system b, optical probe type omp60

Qualitative Machine Benefits:

- Cnc "performance" option package
- Preparation for 4th axis
- Table centre partition for pendulum machining
*There may be differences between the data shown and the actual values, this should be confirmed by the sales representative.
Your account manager:
Chloé Martin
Chloé Martin is one of our used machinery trading experts and will be your direct contact for any further questions on the machine. Feel free to contact him/her.
Payment Terms
Payment in advance
Products related to Mazak VTC200C-II