Rs. 2,520,850
(Ex works)
get an official quote
Visit the machine
Do you have further questions? Contact us.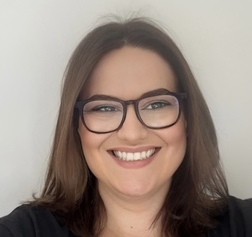 Chloé Martin
+33 7 86 98 48 01
c.martin@gindumac.com

Click to chat on WhatsApp
MAKINO EU 65 Erosion machine
Show in original language
This MAKINO EU 64 Erosion machine was made in 2004 in Singapore. It is equipped with a Makino MGW-R control unit and has 5 axis. The machine is refurbished, and in perfect condition.
Overview
brand: Makino
year: 2004
MODEL: EU 64
application type: EDM
Location: Portugal
machine type: Erosion Machine
availability: Immediately
control unit brand: Makino
GINDUMAC ID: PT-EDM-MAK-2004-00001
Technical Information
General Data
Measurements width: 2500 mm
Measurements depth: 2500 mm
Measurements height: 2200 mm
Machine weight: 5000 kg
Control Unit
Brand: Makino
Model: MGW-R
Movement
X-AXIS Movement: 600 mm
Y-AXIS Movement: 400 mm
Z-AXIS Movement: 260mm
V-Axis Movement: (+-) 75 mm
U-Axis Movement: (+-) 75 mm
Additional Information
Machine Benefits

Technical Machine Benefits:

- Max. Part dimension: 940 xz 650 x 260 mm
- Max. Weight part: 1500 kg
- Standard spool size: 25 kg
- Awt (automatic wire threading): yes
- Standard wire guides: 0,25 mm
- Options: chiller included
*There may be differences between the data shown and the actual values, this should be confirmed by the sales representative.
Your account manager:
Chloé Martin
Chloé Martin is one of our used machinery trading experts and will be your direct contact for any further questions on the machine. Feel free to contact him/her.
Payment Terms
Payment in advance