Krauss Maffei GX 451-2000
Krauss Maffei - GX 451-2000
2017
Rs. 20,384,100
(Ex works)
get an official quote
Visit the machine
Do you have further questions? Contact us.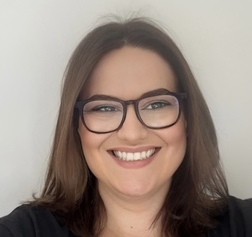 Chloé Martin
+33 7 86 98 48 01
c.martin@gindumac.com

Click to chat on WhatsApp
Krauss Maffei GX 451-2000 injection moulding machine
Show in original language
This Krauss Maffei GX 451-2000 injection moulding machine was manufactured in Germany in the year 2017 and has just 660 hours. It is equipped with a Krauss Maffei MC6 control unit. The machine has a clamping force of 4500 kN and screw diameter of 70 mm. Machine is like new.
Overview
brand: Krauss Maffei
year: 2017
MODEL: GX 451-2000
production hours: 660
application type: Injection Moulding
Location: Czech Republic
machine type: Injection Moulding Machine
availability: Immediately
control unit brand: Krauss Maffei
GINDUMAC ID: CZ-INJ-KRA-2017-00001
Technical Information
General Data
Measurements width: 7650 mm
Measurements depth: 2800 mm
Measurements height: 2390 mm
Machine weight: 23000 kg
Control Unit
Brand: Krauss Maffei
Model: MC6
CNC language customizable: Yes
Injection Unit
Screw diameter: 70 mm
Shot weight: 981 g/PS
Stroke volume: 1078 CM³
Injection pressure: 1877 bar
Heating capacity: 29.2
Adjustable heating zones: 6
Clamping unit
Clamping force: 4500 kn
Opening stroke: 1250 mm
Distance between bars: 1055 x 925 mm
Mould height min: 400 mm
Mould height max: 900 mm
Size of mold platens: 1430 x 1350 mm
Ejector stroke: 250 mm
Ejector force for / back: 95/49 kn
Additional Information
Machine Benefits

Technical Machine Benefits:

- Robot interface as per euromap 18, euromap 67
- 6 zones hot runner controller
- 6-fold water battery
- Pump input power 75 kw

Qualitative Machine Benefits:
*There may be differences between the data shown and the actual values, this should be confirmed by the sales representative.
Your account manager:
Chloé Martin
Chloé Martin is one of our used machinery trading experts and will be your direct contact for any further questions on the machine. Feel free to contact him/her.
Payment Terms
Payment in advance