Krauss Maffei 800-8100 MX
Krauss Maffei - 800-8100 MX
2008
Sold
Do you have further questions? Contact us.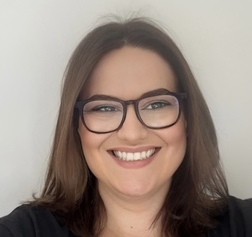 Chloé Martin
+33 7 86 98 48 01
c.martin@gindumac.com

Click to chat on WhatsApp
Krauss Maffei 800-8100 MX Injection moulding machine
Show in original language
This Krauss Maffei 800-8100 MX Injection moulding machine was manufactured in the year 2008 in Poland and has 93845 production hours. It is equipped with a Krauss Maffei MC5 control unit. The machine has a clamping force of 8000 kN and a screw diameter of 105 mm.
Overview
brand: Krauss Maffei
year: 2008
MODEL: 800-8100 MX
production hours: 93845
application type: Injection Moulding
Location: Poland
machine type: Injection Moulding Machine
availability: Sold
control unit brand: Krauss Maffei
GINDUMAC ID: PL-INJ-KRA-2008-00001
Technical Information
General Data
Measurements width: 10810 mm
Measurements depth: 2920 mm
Measurements height: 2510 mm
Machine weight: 45000 kg
Control Unit
Brand: Krauss Maffei
Model: MC5
Injection Unit
Screw diameter: 105 mm
Injection pressure: 4546 BAR
Clamping unit
Clamping force: 8000 kN
Opening stroke: 1600 mm
Distance between bars: 1120 / 1000 mm
Mould height min: 500 mm
Mould height max: 1100 mm
Ejector stroke: 0 – 300 mm
Additional Information
Machine Benefits

Technical Machine Benefits:

- Diameter of center ring injection side: 250 mm, diameter of center ring ejection side: 250 mm
- Clearance between the tables (mm) 2100 mm
- Hydro ejector: yes, halfway: yes, clamping: yes, mold open: yes
- Quantity core pulling: 2 pcs, table whole tread: m24
- Quantity of hydraulic oil: 1500 liters, heating power: 59 kw
- Motor: 110 / 117 kw
- Safeguard the door: pneumatic, valve terminal: 8 nozzles
- Air valves: 8 valves

Qualitative Machine Benefits:

- The machine is in very good condition, full documentation and service history available, ready for tests.
*There may be differences between the data shown and the actual values, this should be confirmed by the sales representative.
Your account manager:
Chloé Martin
Chloé Martin is one of our used machinery trading experts and will be your direct contact for any further questions on the machine. Feel free to contact him/her.
Payment Terms
Payment in advance
Products related to Krauss Maffei 800-8100 MX