INGERSOLL HANSEN HS 300 E
INGERSOLL HANSEN - HS 300 E
1993
Sold
Do you have further questions? Contact us.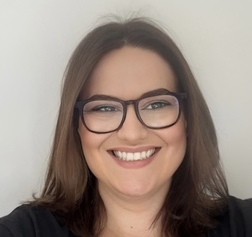 Chloé Martin
+33 7 86 98 48 01
c.martin@gindumac.com

Click to chat on WhatsApp
INGERSOLL HANSEN HS 300E Erosion Machine
Show in original language
This INGERSOLL HANSEN HS 300 E Erosion Machine from 1993 is operated through a HEIDENHAIN control unit. Ingersoll machine tools are especially fit for producing small pieces, and the machine stands out for its perfect condition. As additional equipment, a 6x electrode changer as well as a Cooling TPC are included.
Overview
brand: INGERSOLL HANSEN
year: 1993
MODEL: HS 300 E
application type: EDM
Location: United Kingdom
machine type: Erosion Machine
availability: Sold
control unit brand: HEIDENHAIN
GINDUMAC ID: GB-EDM-ING-1993-00001
Technical Information
General Data
Measurements width: 2650 mm
Measurements depth: 1400 mm
Measurements height: 2100 mm
Machine weight: 2000 kg
Movement
X-AXIS Movement: 300 mm
Y-AXIS Movement: 190 mm
Z-AXIS Movement: 285 mm
Workpiece
Workpiece x: 450 mm
Workpiece y: 350 mm
Workpiece z: 180 mm
Workpiece weight: 200 kg
Table
Outer length: 450 mm
Outer width: 350 mm
Tools
Slots in storage: 6
Max weight: 20 kg
Additional equipment
- 6x Electrode changer
- Cooling TPC
*There may be differences between the data shown and the actual values, this should be confirmed by the sales representative.
Your account manager:
Chloé Martin
Chloé Martin is one of our used machinery trading experts and will be your direct contact for any further questions on the machine. Feel free to contact him/her.
Payment Terms
Payment in advance
Products related to INGERSOLL HANSEN HS 300 E