Hyundai Wia - KM 2600 MTTS
2017
Rs. 19,931,600
(Ex works)
get an official quote
Visit the machine
Do you have further questions? Contact us.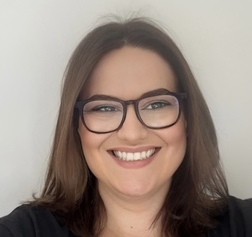 Chloé Martin
+33 7 86 98 48 01
c.martin@gindumac.com

Click to chat on WhatsApp
Hyundai WIA KM 2600 MTTS Milling machine
Show in original language
This Hyundai WIA KM 2600 MTTS Milling machine was manufactured in the year 2017. It is equipped with a SIEMENS SINUMERIK control unit. The machine has a spindle speed of 12000 rpm.
Overview
brand: Hyundai Wia
year: 2017
MODEL: KM 2600 MTTS
application type: Milling
Location: Sweden
machine type: Milling Machine
availability: Immediately
control unit brand: SIEMENS
GINDUMAC ID: SE-MIL-HYU-2017-00001
Technical Information
Control Unit
Brand: SIEMENS
Model: SINUMERIK
Main drive
Spindle speed range: 12000 1/MIN
Workpiece
Workpiece drm over bed: 1500 mm
Workpiece drm over support: 300 mm
Additional Information
Machine Benefits

Technical Machine Benefits:

- Milling spindle fully controlled, full 5-axis machining can be done
- 72 tools in magazine, capto c-6, the sandvik capto c6 pictured is included, not the ones in the v-magazine
- 12 driven tool places in revolver bmp-65 attachment, the tools 2 pcs angled 2 pcs straight and ext. Internal which are in the picture are included
- Steady rest ø 40-240 mm, atlings brand new never used
- Spindle review: ø 80 mm.
- Multi tool function 2 positions 0-180 degrees.
- 20 bar through spindle.
- Absolent air purification system including stand
- 4000 rpm in both spindles.
- Chip conveyor.

Qualitative Machine Benefits:

- Tool measurement in both the upper and lower tool carrier.
- Max 5000 processing hours, only daytime work.
- Auto door.
*There may be differences between the data shown and the actual values, this should be confirmed by the sales representative.
Your account manager:
Chloé Martin
Chloé Martin is one of our used machinery trading experts and will be your direct contact for any further questions on the machine. Feel free to contact him/her.
Payment Terms
Payment in advance