FEHLMANN - Picomax 55 CNC
1998
Rs. 1,182,050
(Ex works)
get an official quote
Visit the machine
Do you have further questions? Contact us.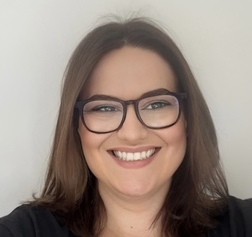 Chloé Martin
+33 7 86 98 48 01
c.martin@gindumac.com

Click to chat on WhatsApp
Fehlmann Picomax 55 CNC Milling machine
Show in original language
This Fehlmann Picomax 55 CNC Milling machine was manufactured in the year 1998 in Switzerland. It is equipped with a HEIDENHAIN 415B control unit and has 3 axis. The machine has a spindle speed of 10000 rpm.
Overview
brand: FEHLMANN
year: 1998
MODEL: Picomax 55 CNC
application type: Milling
Location: Germany
machine type: Milling Machine
availability: Immediately
control unit brand: HEIDENHAIN
GINDUMAC ID: DE-MIL-FEH-1998-00001
Technical Information
Control Unit
Brand: HEIDENHAIN
Model: 415 B
Main drive
Spindle speed range: 50-10000 1/MIN
Spindle motor power: 7 kW
Number of axis: 3
Movement
X-AXIS Movement: 500 mm
Y-AXIS Movement: 250 mm
Z-AXIS Movement: 160 mm
Table
Outer length: 885 mm
Outer width: 320 mm
TSlots size: 5
Min distance between vertical spindle and table: 120 mm
Max distance between vertical spindle and table: 620 mm
Table load: 50 kg
Additional Information
Machine Benefits

Technical Machine Benefits:

- Working elk
- X and y axis: 1-11000 mm/min
- Z axis 1-6000 mm/min
- W axis 1-3600 mm/min
- X and y axis 6500 n
- Z axis 8000 n
- Distance measuring system resolution
- Direct measuring system via linear scale - x / y / w axis
- Indirect measuring system via rotary encoder - z axis
- Resolution in x, y, z and w axes - 0. 001 mm

Qualitative Machine Benefits:

- Accuracy (according to vdi / dgq 3441)
- Position tolerance p axis(s)
- X/y 0. 005mm
- Z/w 0. 010mm
- Quick tool change system - sf 32
- Repeatability 0. 002 mm
- Tool change hydraulically - via push buttons
- Changing time (manual) sec approx. 3
- Max. Torque 70 nm
- This is a 3-axis milling machine with x-y-z - which is controlled with an additional quill w
*There may be differences between the data shown and the actual values, this should be confirmed by the sales representative.
Your account manager:
Chloé Martin
Chloé Martin is one of our used machinery trading experts and will be your direct contact for any further questions on the machine. Feel free to contact him/her.
Payment Terms
Payment in advance