Engel - ES 7000/1200 B
1993
Sold
Do you have further questions? Contact us.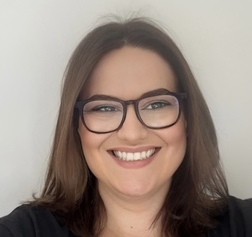 Chloé Martin
+33 7 86 98 48 01
c.martin@gindumac.com

Click to chat on WhatsApp
ENGEL ES 7000/1200 B Injection Moulding Machine
Show in original language
This ENGEL ES 7000/1200 B Injection Moulding Machine was manufactured in 1993 in Austria and has a working record of 137287 production hours. This machine, operated through a ENGEL C90 Control unit, has two hydraulic locking core pull cylinders increasing overall cost savings and reducing cycle time. During the past, this machine has mostly handled plastics producing household good for the end-consumer market.
Overview
brand: Engel
year: 1993
MODEL: ES 7000/1200 B
production hours: 137287
application type: Injection Moulding
Location: Germany
machine type: Injection Moulding Machine
availability: Sold
control unit brand: ENGEL
GINDUMAC ID: DE-INJ-ENG-1993-00001
Technical Information
General Data
Measurements width: 13000 mm
Measurements depth: 3900 mm
Measurements height: 2600 mm
Machine weight: 87000 kg
Control Unit
Brand: ENGEL
Model: C90
Remote control: Yes
Injection Unit
Screw diameter: 105 mm
Shot weight: 580 g/sec
Stroke volume: 4156 cm3 CM³
Injection pressure: 1750 bar
Plasticizing rate max.: 117 g/s PS
Screw speed: 5-130 1/min
Heating capacity: 68 kW
Adjustable heating zones: 6
Nozzle pressure: 150 kN
Clamping unit
Clamping force: 12000 kN
Opening stroke: 13200 mm
Max open daylight: 1100 mm
Distance between bars: 1400 x 1150 mm (h x v)
Mould height min: 400 mm
Mould height max: 1200 mm
Size of mold platens: 1990 - 1740 mm
Ejector stroke: 300 mm
Ejector force for / back: 215 kN
Media
Power consumption: 110 kVA
Oil tank: 1800 L
*There may be differences between the data shown and the actual values, this should be confirmed by the sales representative.
Your account manager:
Chloé Martin
Chloé Martin is one of our used machinery trading experts and will be your direct contact for any further questions on the machine. Feel free to contact him/her.
Payment Terms
Payment in advance
Products related to Engel ES 7000/1200 B