DECKEL MAHO - DMC 60T
2008
Rs. 5,345,300
(Ex works)
get an official quote
Visit the machine
Do you have further questions? Contact us.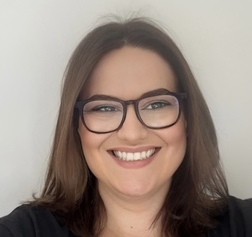 Chloé Martin
+33 7 86 98 48 01
c.martin@gindumac.com

Click to chat on WhatsApp
DECKEL MAHO DMC 60T Horizontal Machining center
Show in original language
This DECKEL MAHO DMC 60T Horizontal Machining center was manufactured in the year 2008.
Overview
brand: DECKEL MAHO
year: 2008
MODEL: DMC 60T
application type: Milling
Location: Germany
machine type: Machining centers (horizontal)
availability: Immediately
GINDUMAC ID: DE-MIL-DEC-2008-00004
Technical Information
Main drive
Spindle speed range: 12000 1/MIN
Movement
X-AXIS Movement: 780 mm
Y-AXIS Movement: 560 mm
Z-AXIS Movement: 560 mm
Additional Information
Machine Benefits

Technical Machine Benefits:

- Tool magazine for 60 tools sk40
- 2-fold pallet changer 630 x 500 mm
- High pressure cooling ikz 40 bar/ 23 liters/min
- Belt filter system
- Air through the spindle
- Coolant tank 980 l
- Infrared measuring probe renishaw omp 60
- Rotating inspection window
- Signal lamp 4-color
- Outside air

Qualitative Machine Benefits:

- Very good condition
- The machine was geometrically overhauled in 2021 and got a new spindle.
- Electronic handwheel
- Zero point clamping system vischer and bolli in table
*There may be differences between the data shown and the actual values, this should be confirmed by the sales representative.
Your account manager:
Chloé Martin
Chloé Martin is one of our used machinery trading experts and will be your direct contact for any further questions on the machine. Feel free to contact him/her.
Payment Terms
Payment in advance