AMCO-SACEM ACEM FPF1-3300
AMCO-SACEM - ACEM FPF1-3300
2000
Rs. 16,205,500
(Ex works)
get an official quote
Visit the machine
Do you have further questions? Contact us.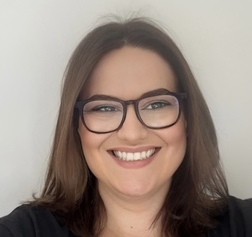 Chloé Martin
+33 7 86 98 48 01
c.martin@gindumac.com

Click to chat on WhatsApp
AMCO-SACEM FPF1-3300 Milling machine
Show in original language
This AMCO-SACEM FPF1-3300 Milling machine was manufactured in the year 2000. It is equipped with an NUM 1060 control unit and has 5 axis. The machine has a spindle speed of 4-3000 rpm.
Overview
brand: AMCO-SACEM
year: 2000
MODEL: ACEM FPF1-3300
application type: Milling
Location: Spain
machine type: Milling Machine
availability: IMMEDIATELY
control unit brand: NUM
GINDUMAC ID: ES-MIL-AMC-2000-00001
Technical Information
General Data
Machine weight: 190000 KG
Main drive
Spindle speed range: 4-3000 1/MIN
Spindle motor power: 40 KW
Number of axis: 5
Additional Information
Machine Benefits

Technical Machine Benefits:

- Ram dimensions 570 x 525 mm.
- Vertical stroke of the crosshead (axes "w1 and w2) 1. 500 mm.
- Ram vertical stroke (axis "z") 1. 000 mm.
- Longitudinal table stroke ("x" axis) 6. 000 mm.
- Transversal course spindle ("y" axis) 5. 200 mm.
- Cnc spindle rotation "c" axis n x 360°.
- Cnc spindle rotation "a" axis +- 95°.
- Working feeds of all axes 3 to 10. 000 mm/min.
- Rapid traverse on all axes 10. 000 mm/min.
- Total installed power 175 kva, compressed air flow rate 11 m'/hour

Qualitative Machine Benefits:

- Maximum torque on the main spindle 1 360 nm.
- Nominal speed main spindle 281 грm.
- Inner cone of the main spindle waldrich-siegen
- Outer centering diameter 280 mm.
- Type of tool clamping adapter waldrich-siegen
- Has 3 heads
*There may be differences between the data shown and the actual values, this should be confirmed by the sales representative.
Your account manager:
Chloé Martin
Chloé Martin is one of our used machinery trading experts and will be your direct contact for any further questions on the machine. Feel free to contact him/her.
Payment Terms
Payment in advance