Rs. 4,834,850
(Ex works)
get an official quote
Visit the machine
Do you have further questions? Contact us.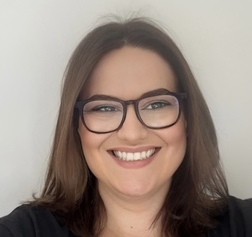 Chloé Martin
+33 7 86 98 48 01
c.martin@gindumac.com

Click to chat on WhatsApp
Akira Seiki V5 XP Vertical Machining center
Show in original language
This Akira Seiki V5 XP Vertical Machining center was manufactured in the year 2008 in Taiwan. It is equipped with a Fanuc Series Oi-MC control unit and has 3 axis. The machine has a spindle speed of 12000 rpm, is in good condition and well maintained.
Overview
brand: Akira Seiki
year: 2008
MODEL: V5 XP
application type: Milling
Location: Spain
machine type: Machining centers (vertical)
availability: Immediately
control unit brand: Fanuc
GINDUMAC ID: ES-MIL-AKI-2008-00001
Technical Information
General Data
Measurements width: 3800 mm
Measurements depth: 2240 mm
Machine weight: 7700 kg
Control Unit
Brand: Fanuc
Model: Series Oi-MC
Main drive
Spindle speed range: 12000 1/MIN
Number of axis: 3
Movement
X-AXIS Movement: 1300 mm
Y-AXIS Movement: 540 mm
Z-AXIS Movement: 560 mm
Table
Outer length: 1400 mm
Outer width: 480 mm
Tools
Type of tool holder: BT-40
Additional Information
Machine Benefits

Technical Machine Benefits:

- High pressure pump for internal cooling
- Disassembled spindle replacing nsk superprecision bearings
- Ground preload adjusting spacers
- Replaced tie-rod springs and ground inner cone
- Readjusted changing arm
- Grippers repaired
- Overhauled ball screw shafts
- Reviewed electronically

Qualitative Machine Benefits:

- Good condition
- Fully revised
*There may be differences between the data shown and the actual values, this should be confirmed by the sales representative.
Your account manager:
Chloé Martin
Chloé Martin is one of our used machinery trading experts and will be your direct contact for any further questions on the machine. Feel free to contact him/her.
Payment Terms
Payment in advance