Do you have further questions? Contact us.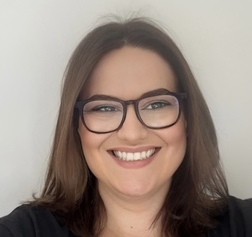 Chloé Martin
+33 7 86 98 48 01
c.martin@gindumac.com

Click to chat on WhatsApp
Aciera F5 Milling Machine
Show in original language
This Aciera F5 is a Milling Machine that has worked an estimated total of 26000 working hours since its manufacture in 1970. This compact equipment, ideal for any kind of environment, includes numerous pieces of additional equipment such as collets, diverse toolsets and a tool closet.
Overview
brand: Aciera
year: 1970
MODEL: F5
production hours: 26000
application type: Milling
Location: Germany
machine type: Milling Machine
availability: Sold
GINDUMAC ID: DE-MIL-ACI-1970-00001
Technical Information
General Data
Measurements width: 1520 mm
Measurements depth: 1320 mm
Measurements height: 1745 mm
Machine weight: 1300 kg
Main drive
Spindle speed range: 1400 1/min
Spindle motor power: 2.2 kW
Tool taper: ISO 40
Movement
X-AXIS Movement: 800 mm
X-AXIS Working Feed: 10-600 mm/min
X-AXIS Rapid traverse: 1500 mm/min
Y-AXIS Movement: 450 mm
Y-AXIS Working Feed: 10-600 mm/min
Y-AXIS Rapid traverse: 1500 mm/min
Z-AXIS Movement: 250 mm
Z-AXIS Working Feed: 10-600 mm/min
Z-AXIS Rapid traverse: 1500 mm/min
Table
Outer length: 800 mm
Outer width: 300 mm
TSlots size: 12 mm
Number of tslots: 6
Distance between: 50 mm
Max distance between vertical spindle and table: 365 mm
Additional equipment
- Collets
- Diverse toolsets
- Tool closet
*There may be differences between the data shown and the actual values, this should be confirmed by the sales representative.
Your account manager:
Chloé Martin
Chloé Martin is one of our used machinery trading experts and will be your direct contact for any further questions on the machine. Feel free to contact him/her.
Payment Terms
Payment in advance
Products related to Aciera F5